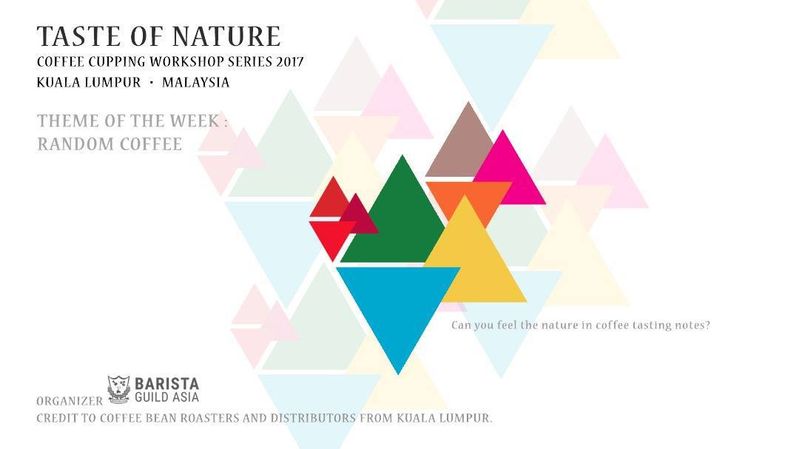 Welcome.
Barista Guild Asia is proud to present to you our Coffee Cupping Series Workshop held twice weekly that is opened to Everyone!

Every workshop will feature new learning objectives such as
• Differences based on Coffee Varietals.
• Roasting Profile and Cup Quality.
• Regional differences in Coffee – South America, Central, East Africa, South East Asia, Far East and others.
• Cupping Protocol and Process.
• Learning to spot defects in coffee.
• Coffee Processing methods and taste profiles.
• Comparisons and Contrasts on : Acidity, Body, Sweetness, Clarity and more.
• Every week will be a different learning objective.

All these amazing coffees will are sponsored by local Roasters and Distributors.
start